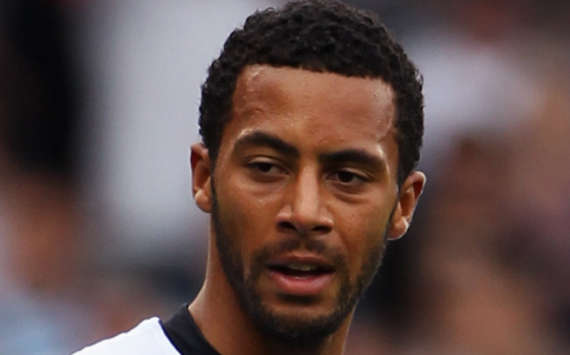 Moussa Dembele
Manchester United, Arsenal and Tottenham have all made enquiries for Moussa Dembele, Goal.com can reveal.
The three clubs have registered their interest in the Fulham attacking midfielder through third parties in the last two weeks.
The London club are expecting bids imminently for their prize asset, who they value between £12-15 million.
The interest is believed to be strongest from Spurs, although Dembele would prefer to move to a team who will play in the Champions League next season.
Manchester City and Chelsea have cooled their interest in the Belgian, who has only a year remaining on his contract.
But Dembele is highly regarded by United, Arsenal and Spurs, given his price tag and the two seasons of Premier League football he has under his belt.
Fulham are eager to offer the 25-year-old, who joined the Londoners from Dutch club AZ Alkmaar for £5m in the summer of 2010, an improved deal but appreciate they are facing a losing battle to hold on to him.
But the west Londoners, whose highest paid player is goalkeeper Mark Schwarzer, know they cannot compete on wages or status with the richest Premier League clubs, and accept they will struggle to maintain Dembele's services if he receives an attractive offer in the summer.
Goal.com understands that manager Martin Jol would prefer a sale early in the summer window rather than a lengthy saga, to give him enough time to source a replacement.
The Belgian was a revelation for Fulham in the last few months of the season after Jol converted him from a deep-lying forward to a central midfielder.
He has scored only seven goals in 72 appearances for Fulham, including just two goals last season, although many believe he could be even more effective playing with higher quality players.